Articles, Tips, & How-Tos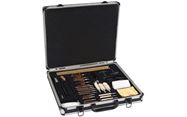 Imagine being the victim of a burglary five times in a six-year period. Not only would you be losing personal valuables during each burglary, undoubtedly the ongoing victimization would take a toll on your life in other ways. Unfortunately,...
read more...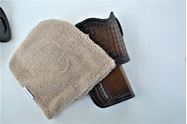 Caring For Leather Holsters
-Saturday, 15 September 2018
More than 20 years ago, my first book was published. Thirteen books later, Holsters for Concealed Carry and Combat is dated. Some of the makers mentioned in the book are retired or deceased, including the late great Lou Alessi. However, there...
read more...