Articles, Tips, & How-Tos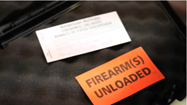 During firearm training classes, the question of flying with firearms comes up a lot. People have a fear of flying with firearms, but it's just a lack of knowledge about the process. As long as you know how to proceed it's not a big deal. (This...
read more...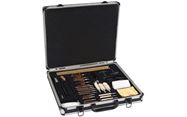 Imagine being the victim of a burglary five times in a six-year period. Not only would you be losing personal valuables during each burglary, undoubtedly the ongoing victimization would take a toll on your life in other ways. Unfortunately,...
read more...