Articles, Tips, & How-Tos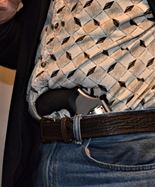 For years, most of us have counseled concealed carry handgun carriers to choose a proper holster. A holster keeps the handgun stable and angled for the proper draw. Just the same, who am I to go against 200 years or more of holsterless tradition?...
read more...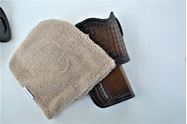 Caring For Leather Holsters
-Saturday, 15 September 2018
More than 20 years ago, my first book was published. Thirteen books later, Holsters for Concealed Carry and Combat is dated. Some of the makers mentioned in the book are retired or deceased, including the late great Lou Alessi. However, there...
read more...