Articles, Tips, & How-Tos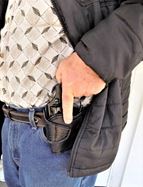 There is a lot of discussion concerning training. A lot of it revolves around choosing a trainer. There is much truth in this, as the trainer gets you started on the road to proficiency, but it is all your own responsibility in the end. You...
read more...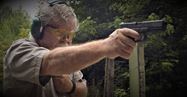 It is interesting how handgun training has so many variables. As an example, most modern shooters regard two-hand fire as the default skill, so they practice two-hand fire less. In the past it was one-hand fire, and two-hand fire was used only...
read more...