Articles, Tips, & How-Tos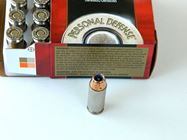 I have long been a fan of large calibers. This is based on my research and personal experience. Depending on the need, I favor the 1911 in .45 ACP or 10mm, or magnum caliber revolvers. I have been concerned with animal defense for years. Among...
read more...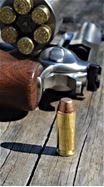 Loading the 10mm
-Thursday, 21 March 2019
The 10mm cartridge was originally intended as a means of increasing the power of the Browning High Power handgun. Using a .38-40 (.400 inch) bullet and a shortened .30 Remington rifle cartridge the new cartridge proved too much for the High...
read more...