Articles, Tips, & How-Tos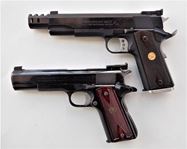 When we reflect, ruminates, reminisce, and muse on the past, we generally use images from the past in our thoughts. Few of us think completely in the abstract. When I think of my younger years and getting into shooting, I recall my fascination...
read more...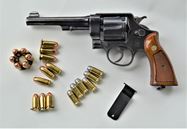 The focus of this report is more the cartridge than the handgun, but the revolvers that chamber the cartridge are linked to the .45 ACP's popularity. The Smith and Wesson 1917 .45 ACP revolver was a legendary handgun to a young man reading everything...
read more...