Red Oktober is an AK47 shooting competition hosted by Rifle Dynamics in Las Vegas, NV. This year, it was held at Pro Gun Club just outside Las Vegas where I had the pleasure of running into Mike Whitesides and Lan Nguyen of Dissident Arms. Before going into the details of our encounter, I should explain that I am a sales rep at MSR Distribution in Las Vegas and Dissident Arms (DA) is one of the top dealers that I supply firearms to. So, I already had a relationship with Mike and Lan before meeting up with them out at Red Oktober. However, this was an impromptu meeting that happened on the last day of the shooting competition.
By Ray Martinez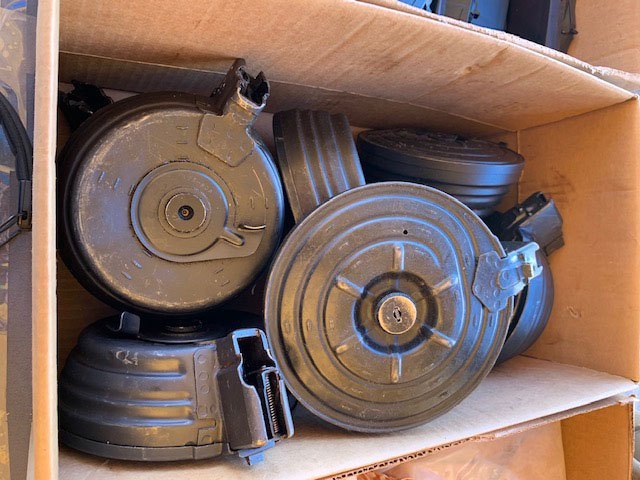 I walked up to one of the shooting booths and noticed some interesting rifles being fired downrange. Then, I noticed Lan who greeted me and called over to Mike, who came up with a warm greeting as well, and asked if I would like to shoot a couple of their guns. With a silly grin on my face, I quickly replied "Yes." We walked up to the firing line where there were a couple guys shooting the IWI Galils in full auto. One was chambered for 5.56 and the other in 7.62. I shot both guns, which was a lot of fun.
Next, we moved to the table with the Dissident Arms shotguns and rifles on it. Mike handed me Dissident's version of the Arsenal SLR-106, totally rebuilt and customized at the Dissident factory in Conroe, TX. Right away, I was completely enamored with this AK masterpiece which DA dubbed the Defector 556 Elite. (Especially since it is not common in the AK world to see AKs tricked out like this one.) Without going into too much detail about the rifle, I will just mention the features I particularly liked and immediately stood out.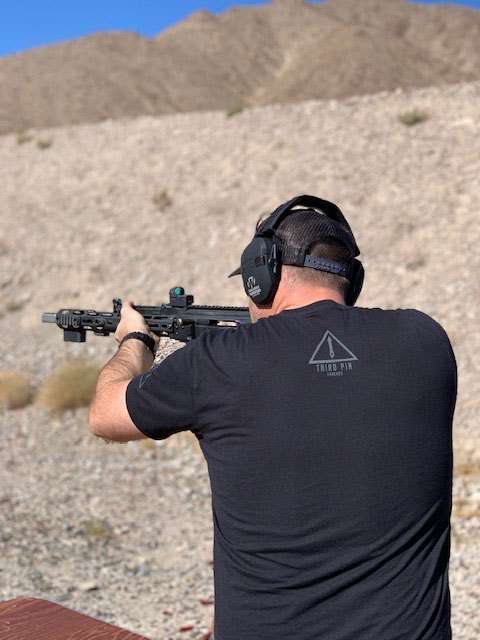 First, I would say that I noticed it is aesthetically pleasing to the eye—in part because of the furniture upgrades that give it a more aggressive look—also because it has a Cerakote finish in black and OD green. Next, I noticed the comfortable feel of the rifle with the Custom Arm Race grip, SLR Rifleworks handguard, and DA Adaptive Stock. I couldn't help but notice that the rifle has both a right- and DA left-side charging handle, making it easier for both left- and right-handed shooters to operate. Also, the DA extended IPSC tactical safety lever stood out. Quickly, I realized how it makes it easier to manipulate the AK-style safety whether you shoot right- or left-handed.
Shooting the rifle was as pleasing as the aesthetics. The rifle was comfortable to shoulder, and I could finally pull back the charging handle by doing the cool under the AK maneuver to charge the rifle that I see so many AK shooters do. I could never do that with a right-side charging handle as a left-hand shooter. With the DA AKT-UL ALG Trigger, the trigger pull was light and easy making me more accurate with each shot. There was less chance of pulling the rifle slightly to the right or the left when anticipating the break of the trigger and recoil of the rifle. It was easy to manage the recoil and when compared to shooting a 7.62×39 AK there is almost no recoil, making it a dream to shoot. I was very impressed and plan on getting one soon.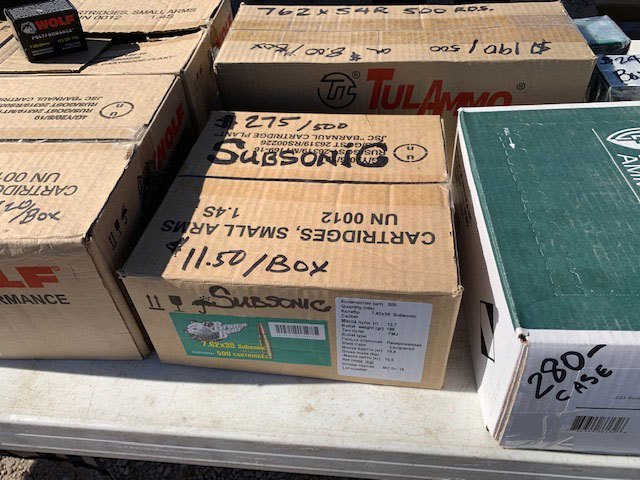 Next up was the DA SOB-8 Tactical Shotgun. This customized shotgun is built off a Russian Molot VEPR-12 and has a DA 8-inch barrel, and gas system with a DA-Briley Internal Choke. The SOB-8 also has an ACE SOCOM collapsible stock making it an NFA item. Right away, after picking it up, you can tell that a great deal of craftsmanship went into making this an optimal choice for any shotgun enthusiast. I can say that it was a joy to shoot with zero malfunctions and each shot was right on target. The mag on this shotgun locks directly into the mag well with ease. It also features a bolt release, in conjunction with the bolt hold-open feature, that allows the bolt to stay open after firing your last shell.
As a result, when you switch mags to reload, all you must do is hit the bolt release for the bolt to go into battery and chamber your next shell. Most mag-fed shotguns do not offer this feature—such as the Saiga 12. I highly recommend any of the DA rifles and/or shotguns to add to your collection, especially if you plan on shooting in competition.