The Makarov is an excellent compact pistol – They were manufactured during the cold war and afterward by Arsenal Bulgaria and others. Due to its sheer simplicity, excellent reliability, quick disassembly, and robustness, these 9mm pistols were the standard issue sidearm choice for the USSR police, special forces and military. For a limited time, we as collectors will be sharing our Bulgarian manufactured collection with the gun enthusiasts that recognize the value of The Makarov pistol. These pistols are used and in good working condition. Each handgun is graded by our own professional engineers based on year, variant, and wear. These classic handguns are reliable and built to stand the test of time!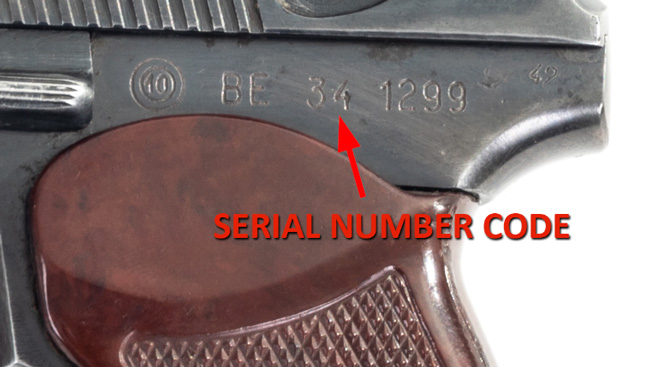 To find the Year of Manufacture of your Bulgarian "Circle 10" Military Makarov, look at the serial number (S/N), normally found on the left side of the frame, above the grip. The first two letters are the Production series, the next two digits are the Year code, see list below. The last four digits are the unit number in that production series.  Please note, the 1970 date is start of all Production at this plant using the "Circle 10" code, the Makarov was first produced under Russian supervision in 1975, and first year of Production under Bulgarian control was 1976.  Some Bulgarian pistols made in 1975 will have the Russian Date format, with the full year in place of the later date codes.
Don't miss out on this opportunity to add to your collection! See below for a complete list of Makarov pistols grouped by year of production. Or see the entire listing here!
 Serial Number Year Codes
| | | | | | | | |
| --- | --- | --- | --- | --- | --- | --- | --- |
| Code | Year |   | Code | Year |   | Code | Year |
| 10 | 1970 |   | 20 | 1980 |   | 30 | 1990 |
| 11 | 1971 |   | 21 | 1981 |   | 31 | 1991 |
| 12 | 1972 |   | 22 | 1982 |   | 32 | 1992 |
| 13 | 1973 |   | 23 | 1983 |   | 33 | 1993 |
| 14 | 1974 |   | 24 | 1984 |   | 34 | 1994 |
| 15 | 1975 |   | 25 | 1985 |   | 35 | 1995 |
| 16 | 1976 |   | 26 | 1986 |   | 36 | 1996 |
| 17 | 1977 |   | 27 | 1987 |   | 37 | 1997 |
| 18 | 1978 |   | 28 | 1988 |   | 38 | 1998 |
| 19 | 1979 |   | 29 | 1989 |   | 39 | 1999 |