Manufacturer Sponsored Rebate Programs
Note these rebate programs are through the listed manufacturers! K-Var Corp has no affiliation or participation in these programs. Please direct any questions or rebate submissions directly to the manufacturer.


---

Receive $25 Back on ALL SCCY Pistols!
Receive $25 back when you purchase any SCCY pistol. For Purchases made between 10/1/2019 and 11/30/2019. Rebate must be postmarked by 12/15/2019. See the SCCY website for details and redemption form. Please note this is sponsored by SCCY, not K-Var! Please direct any questions or issues with rebates directly to SCCY!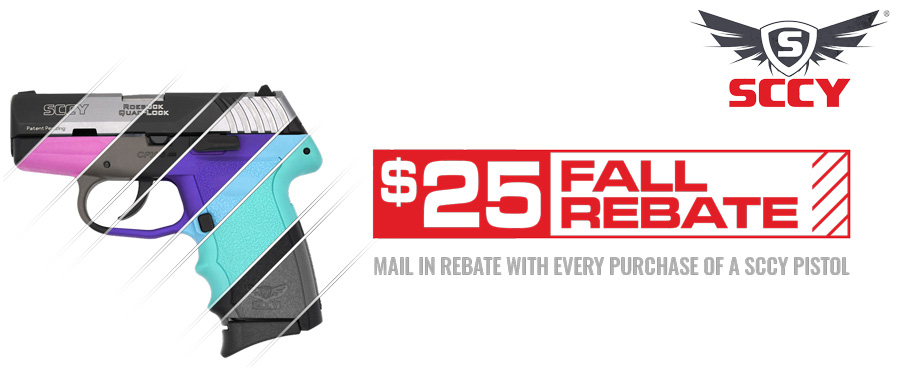 ---

$25 Back on ALL Taurus TH Models!
Offer valid through December 31, 2019. See Taurus.com for details.
The following models qualify for this rebate!
TAU-1-TH9041     9mm 17 round Semi-Auto Pistol (Black)
TAU-1-TH9041T   9mm 17 round Semi-Auto Pistol (Black/Tan)
TAU-1-TH9C031   9mm Compact 17 round Semi-Auto Pistol (Black)