K-Var Podcasts
K-VAR Podcast Episodes
Our most current Podcast is featured above! Please use the menu in the video to browse all of the K-Var Podcasts, or head over to our
YouTube Channel
 to see all the Podcasts and much more!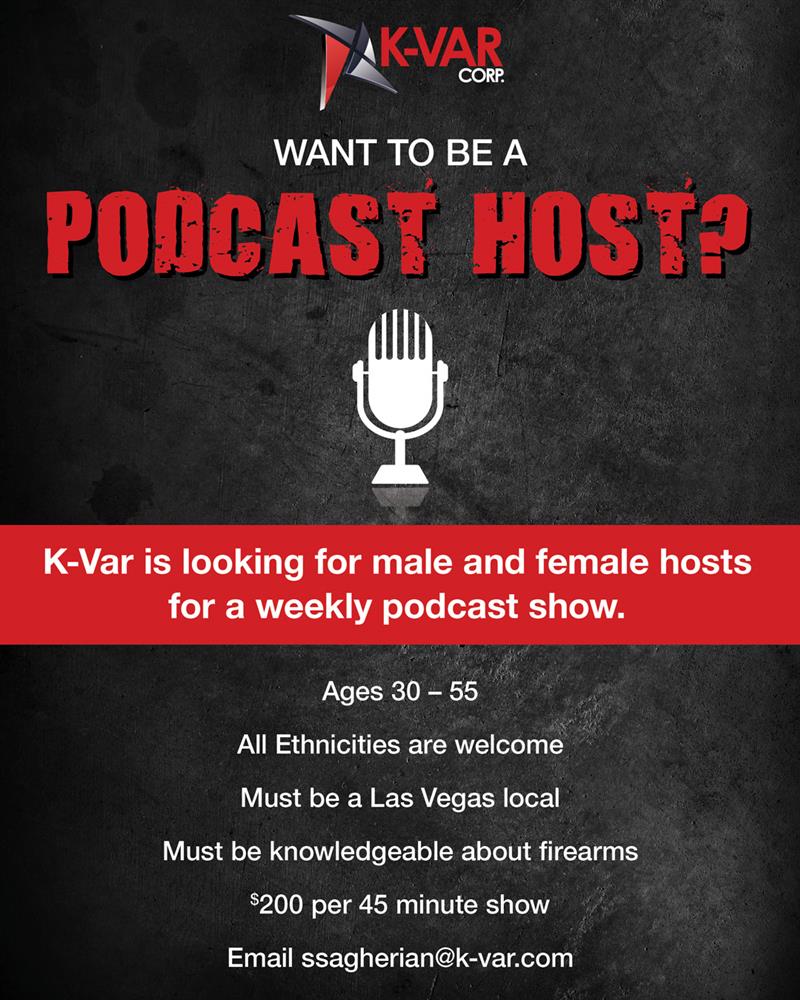 WANT TO BE A PODCAST HOST?
K-Var is looking for male and female hosts for a weekly podcast show.
Ages 30 - 55
All Ethnicities welcome
Must be a Las Vegas local
Must be knowledgeable about firearms
$200 per 45 minute show
 Please email [email protected] for more information.